♥ FREE SHIPPING ON ORDERS OVER $35+ ( CONTINENTAL UNITED STATES ONLY) ♥ FREE INTERNATIONAL SHIPPING ON ORDERS OVER $100+ ♥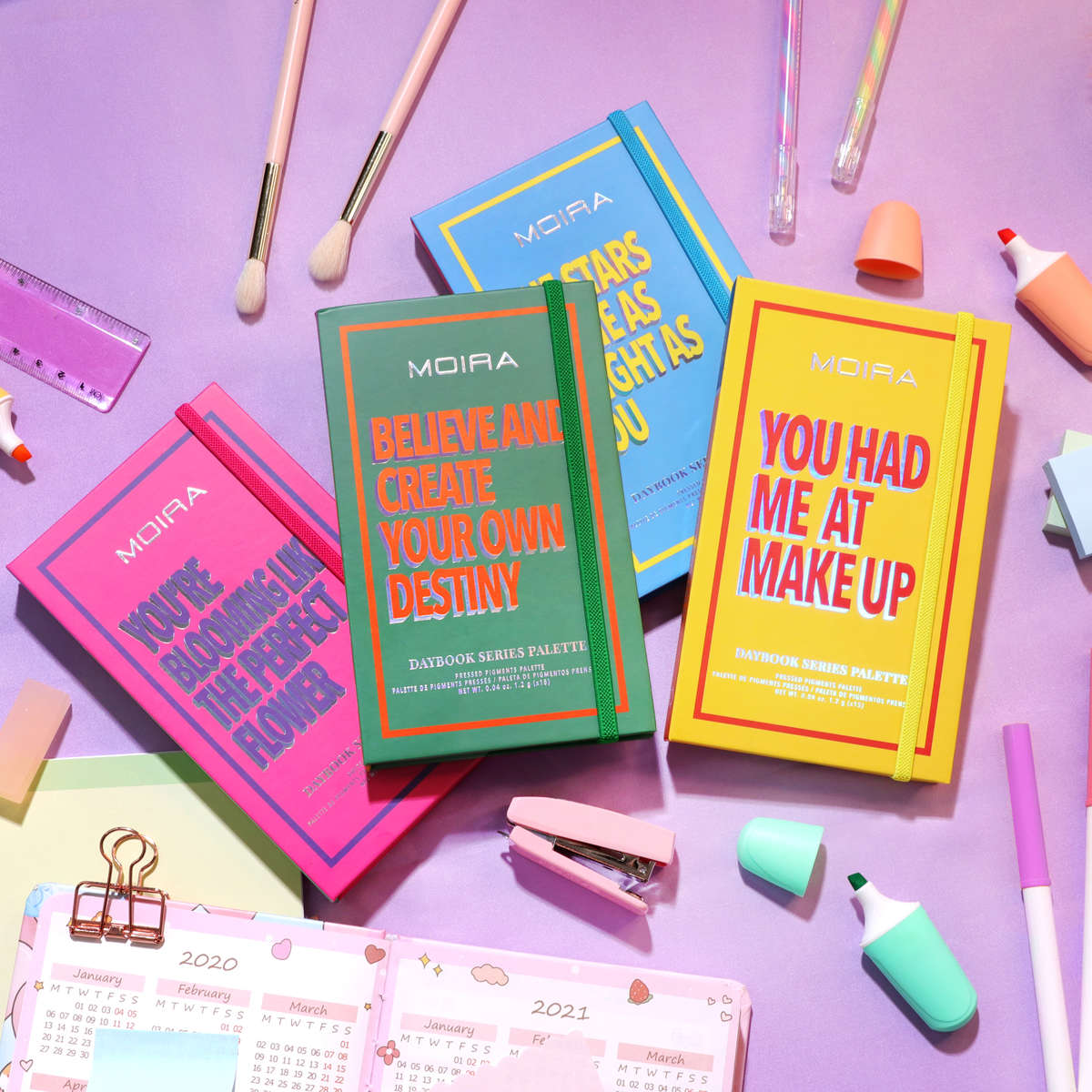 SATISFY YOUR COLOR
CRAVING WITH OUR DAY BOOK SERIES PALETTES!

Check out our Day Book Series!📚
A NEW day-to-day collection of complimentary,
wearable shades that are also fun!
Filled with pressed pigmented mattes, shimmers, and even glitter...
Who said wearable shades couldn't be fun? 😉🥳


Check out each product page
for makeup inspo!




Cruelty Free / Vegan


SHOP NOW
TREAT YOUR SKIN TO WHAT IT'S CRAVING!
Each one of our NEW Facial Serums is specifically formulated to help treat some of the most common skincare concerns. You'll find ingredients like: Chamomile, Collagen, Hyaluronic Acid, and Vitamin C - all trusted skincare ingredients that deliver results!
These serums help combat everything from blemishes, to dry skin, to anti-aging, and more! ... Everything your skin is craving so you can look your best.

Cruelty free
Free of Paraben, Sulfates, Phthalate
Gluten Free
Made in Korea
WHY MOIRA?
Straight forward products that eliminate the fuss.
When you reach for MOIRA, you're reaching for confidence and self-discovery to shape your destiny.
Tag a photo on instagram for a chance to get featured in our gallery.
✕